Los Alamitos Fine Arts Commission Photo Competition-2002
Very early AM at Lake Te Anau, South Island, New Zealand, March 2001. Just at sunrise the water was calm and the color was awesome. Of some 380 photos entered in the 2002 Competition this photo was awarded first place in Digital Photography.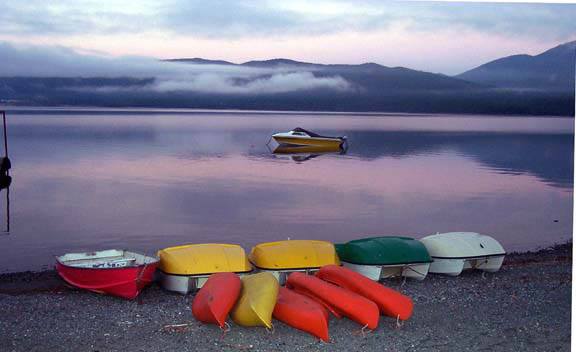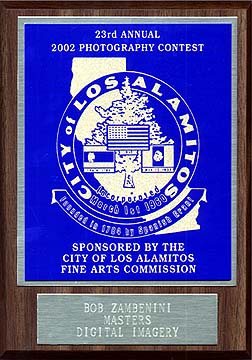 ---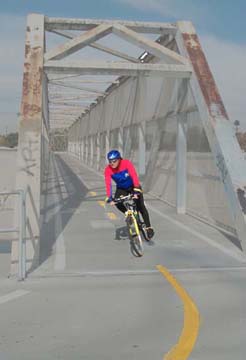 Biker on San Gabrial Bikeway was selected as Third Place. This was the last shot of day. Biker had all the latest biking gear. The background was filtered down 30% for emphasis
---
Other photos entered are as follows:


Stock shot of surfer at Seal Beach.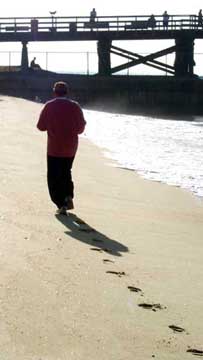 This was a grab shot while photographing the surfer.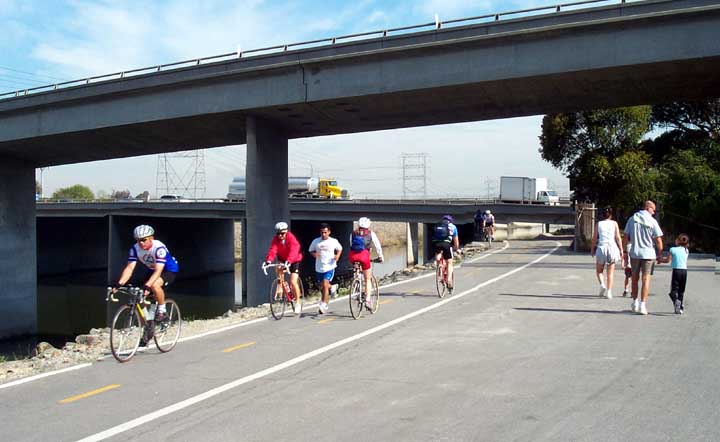 This is a composite of parts of 8 different photos and considerable editing.
---
View monthly Los Alamitos Camera Club prints
---
Return to Zambenini Homepage